…located in the Sonoran Desert of Arizona, offers hand-crafted, herbalist-formulated teas and skincare to help you feel at home and beautiful in your body. Our mission is to inspire humans living modern lifestyles to have daily connection with their bodies and the earth. We believe that human connection to nature is essential to the health and wellbeing of people and the planet.

Our ingredients aren't "just ingredients".
Mother Mountain Herbals products are dreams realized from a true love and reverence for the plants and folk herbalism traditions. We source many of our herbs from family-run, North American herb farms that go above and beyond organic certified protocols. Some of our ingredients are sourced through responsible, regenerative wildcrating of weedy species or species that are common and abundant. We believe in the importance of reciprocity between people and plants. We donate to United Plant Savers, whose mission is to protect medicinal plants and their native habitats.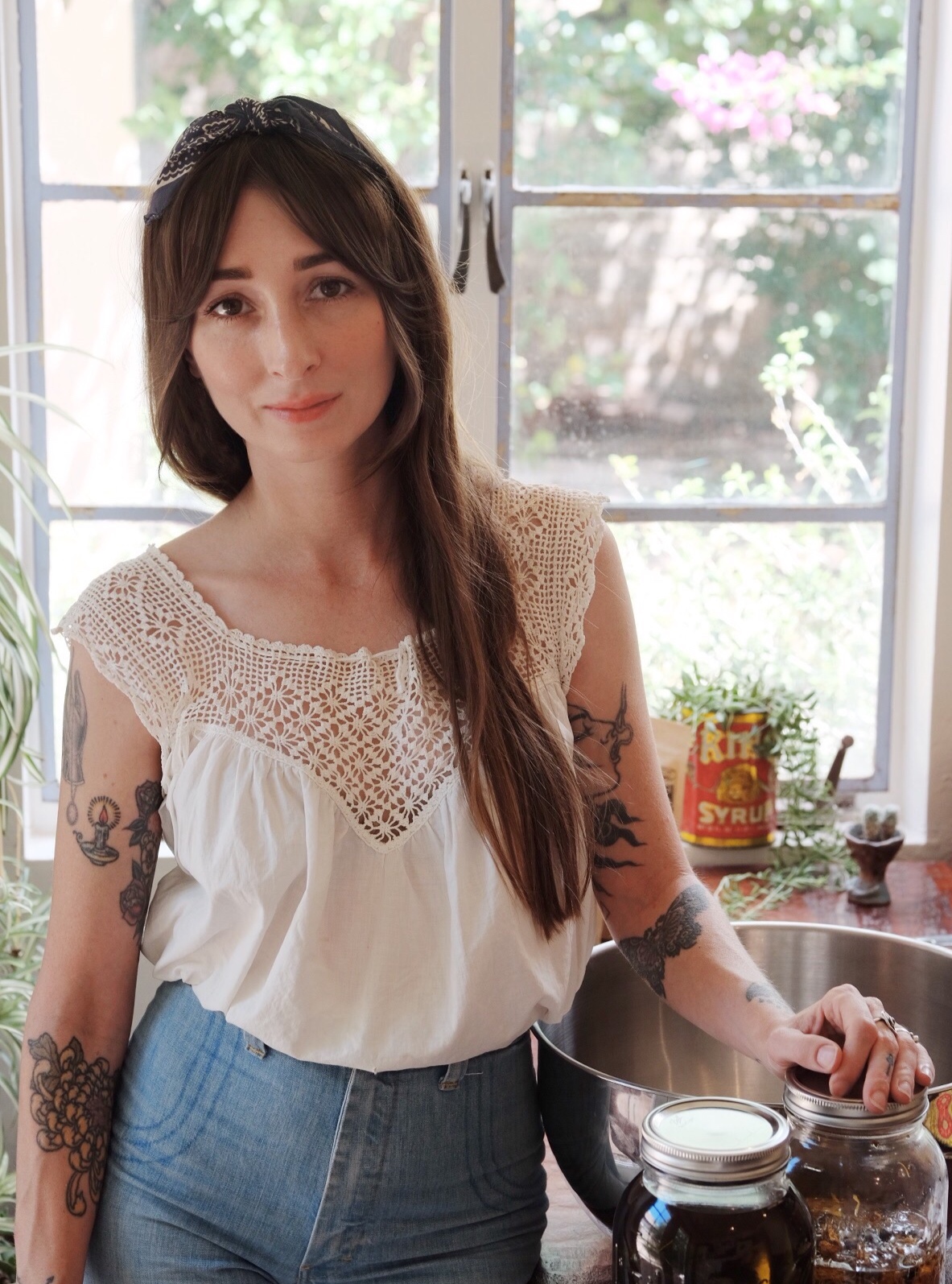 Our relationship to the land reaches from coast to coast.
Herbalist and founder, Stina Swesey, has been exceedingly blessed to call both the Appalachian Mountains and the foothills of the Santa Catalina Mountains her home. Mother Mountain Herbals was named after the mystical rhododendron forests in the mountains of Asheville, North Carolina. For many years it was there that Stina gardened, wildcrafted, and studied plants to bring Mother Mountain Herbals to life in 2014.
A deep longing to connect with the plants of Stina's birthplace brought her back to Tucson, Arizona, where she now resides amongst the majestic saguaro, prickly pear cactus, and creosote bush.
We care about the earth, and we care about you. Mother Mountain Herbals products:
-are always handmade in small batches to ensure vibrancy, potency, and freshness
-are made from ethically sourced and nourishing ingredients
-utilize minimal packaging, minimal plastic, and recyclable containers
-are shipped with recycled, recyclable, or compostable packing materials
-are our commitment to preserving herbal medicine in a beautiful way for all to enjoy.